Have a question?
Contact us!
No possibility of data being recovered!
Our secure data destruction services ensure all data is deleted permanently, adhering to international industry standards and compliance with corporate policies.
Work with SAMS, we provide Secure Data Destruction services!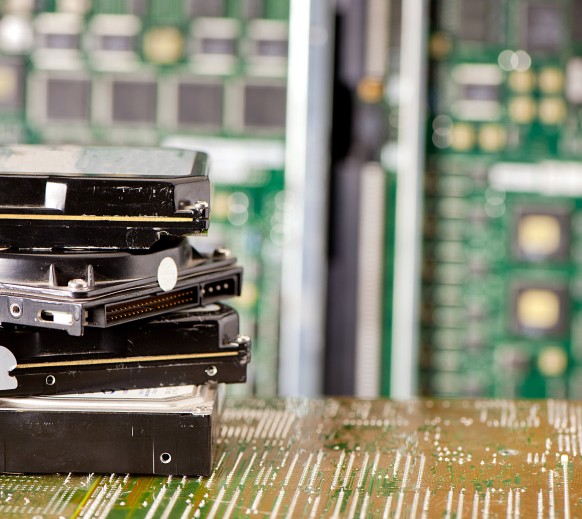 Importance of Secure Data Destruction
Data breaches are among the most significant threats to your business. Media storage devices that contain confidential business information or sensitive customer data must be protected, stored, and disposed of properly.
Regulatory Compliance
An increasing number of government regulations and industry standards demand that companies sanitize storage media before disposal or reuse. Your company is legally bound to ensure that your hard drives are properly disposed of and that data destruction is conducted correctly.
Reputation Damage
A data breach can seriously damage the trust of your customers who expect their personal information to be kept confidential. In the face of such breaches, they may become concerned about the security of other information that they entrust to you, such as financial data.
Reputational damage has long-lasting impacts that will affect the ability to attract new customers, new talents and future investments.
Financial Cost
A data breach is costly to your business. In the event of an investigation by a regulatory body or a civil lawsuit, your business would have to pay a high price. You may need to spend more on PR and also insurance premium hikes.
Data Destruction Method
Employing state-of-the-art equipment and techniques, and supported by trained technicians, SAMS certifies data that has successfully undergone the Secure Data Destruction program will be destructed forever – with no chance of recovery
Types of Storage Media we Destruct
Types of Storage Media we Destruct
Why Choose SAMS?
Data destruction simply by deleting or formatting is not sufficiently safe as your data will still be easily recoverable. Knowing that data breaches can lead to fraud, identity theft and confidential industry leaks, SAMS is deeply committed to protecting our customers' critical information.We follow stringent government and industry standards to ensure that data contained in hard drives, removable media, and mobile devices are completely destructed before the devices are recycled, reused or redeployed.
Contact Our Team
Looking to destroy data securely? Contact us!
Compliance with the Following Government and Industry Standards
NIST 800-88 r1 – National Institute of Standards and Technology (NIST) SP 800-88 guidelines for media sanitization.
DIN-66399 – European security standard for the shredding or destruction of all types of Data Media.
CESG – Data destruction standard used by UK Communications-Electronics Security Group.
HMG Infosec Standard 5 – Data destruction standard used by the British Government.
HIPAA – Health Insurance Portability and Accountability Act 1996 for safeguarding data privacy of medical information.
PCI – Compliance with the payment card industry data security standards.