Have a question?
Contact us!
Streamline Your IT Asset Lifecycle
With the rapid development of technology, more electronics are growing obsolete and need to be disposed of responsibly for data security and environmental protection.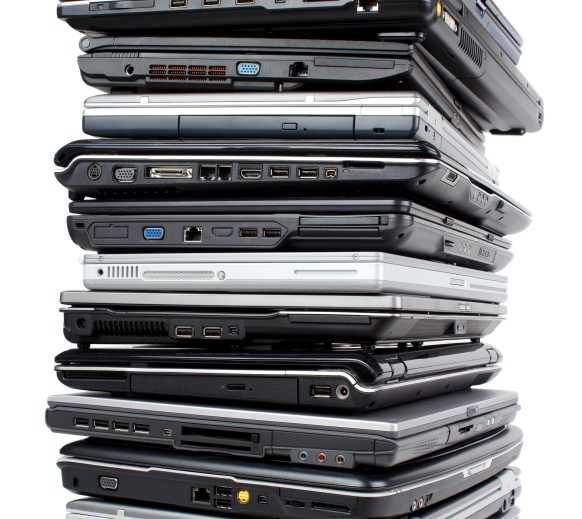 What is ITAD?
IT asset disposition (ITAD) is the process of disposing obsolete or unwanted IT equipment in an environmentally responsible manner. With the growing use of IT hardware, the question of what to do with retired or used IT equipment, and how to keep data secure during disposal, intensifies.
Our ITAD expertise include:
Secure Data Destruction
Electronic Recycling Services
Repair & Refurbishment
Asset Value Recovery
Importance of a Certified and Compliant ITAD Partner
ITAD should be incorporated into your organization's risk management strategy. Improper disposing of your IT hardware can lead to data breaches, environmental violations, and non-compliance with local & international regulations, which will tarnish your company's brand name.
With the right ITAD partner, rest assured that your company's IT assets are properly discarded of in a secure, compliant, and environmentally-friendly manner. By safely sanitizing data and ensuring that your used equipment does not get dumped illegally in a landfill, a trusted long-term ITAD partner can help you manage your company's exposure.
Your Trusted ITAD Partner
Why Choose SAMS?
With our full-suite ITAD solutions, we have come to be known as one of the top IT disposal companies in Singapore!
We have come to be known as one of the top IT asset disposition companies in Singapore.
Our Proven Process
With our attention to detail at every step of the journey, all our IT disposals are secure, compliant and eco-friendly.
Uplift Request

Contact SAMS customer service request for quote
Establish scope of work and accept quotation
Schedule pick-up via email

Secure Logistic Pick-up

Asset verification & buy-off process
Secure pack and load into truck
Deliver to SAMS facility with GPS tracking

Receiving & ERP Registration

Unloading & reception at SAMS facility
Recording of gross weight
Entry into SAMS ERP system

Data Destruction

Asset validation & recording
Perform data destruction
Issue data destruction certificate

Asset Hardware Diagnostics

Incoming asset cosmetic check, testing & grading
Establish asset disposition channel
Asset repair & refurbishment

IT Asset Remarketing & Reuse

Repacking of IT assets
Remarket via e-commerce/bulk sales
Asset reuse or components harvesting

Green Recycling

Dismantle asset into various waste streams
Maximise resources recovery following zero landfill policy

Reporting & Settlement

Closed-loop reporting
Issue certificate of destruction
Financial settlement & invoicing
Contact Our Team
Reach out to us today and dispose of your e-waste safely and responsibly!