Have a question?
Contact us!
Partnering with corporations to manage their IT asset lifecycle.
We are equipped with the manpower and resources to assist corporations with their Extended Producer Responsibility and related programs.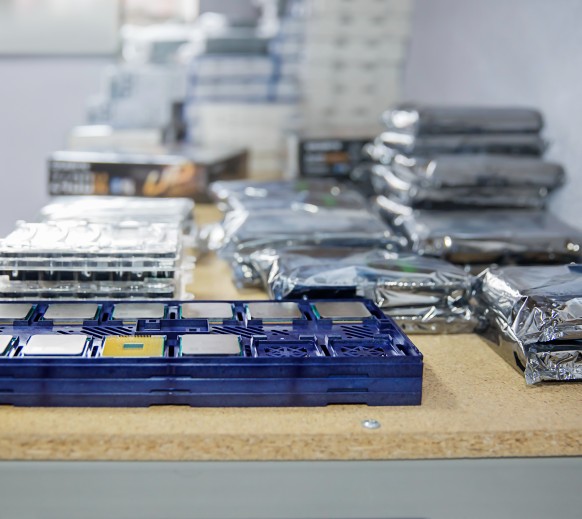 IT Product Takeback Management System
Let us help you with your Extended Producer Responsibility (EPR) duties for the collection, assessment, transportation, proper disposal and reporting of the IT assets that are taken back after being sold to consumers. The obsolete or used IT assets will be handled accordingly:
Recycling
When the IT asset has reached the end of its useful life, we will manage the disposition by dismantling and then channelling the waste streams to downstream vendors for materials recovery. Assets include consumer drop offs, End of life (EOL) and surplus, inventories, and manufacturing scraps from both local and imported sources (Bonded & Free Trade Zones).
Remarketing
If the IT asset is in fair condition, our team will refurbish the device for remarketing.
Product Destruction for Brand Protection
If you are conducting a product recall or getting rid of obsolete products, we offer secure product destruction that ensures that proprietary information about your products remain confidential.
Our Capabilities
We provide transparent reporting with long-term relationships with downstream vendors to ensure a safe and compliant takeback programme.
Your Trusted Corporate Management Solution Partner!
Why Choose SAMS? – With our full-suite ITAD solutions, we can help your corporation remain compliant to prevailing regulations.
Compliant – We align all our business transactions to prevailing regulatory, security and operational compliance requirements.
High Data Security – We are deeply committed to protecting our customer's critical information with the highest level of data sanitization standards.
Optimal Resource Recovery – We explore all optimal resource recovery options for end-of-life electronics, ensuring higher recycling rates through innovative research and development applications.
Transparent – Our integrated in-house Material Planning System offers you visibility, traceability and assurance of materials management in the most cost-effective manner.
Contact Our Team
If you have any inquiries about ITAD and electronics recycling program for your organization, contact SAMS today.